Gallbladder surgeon in Bangalore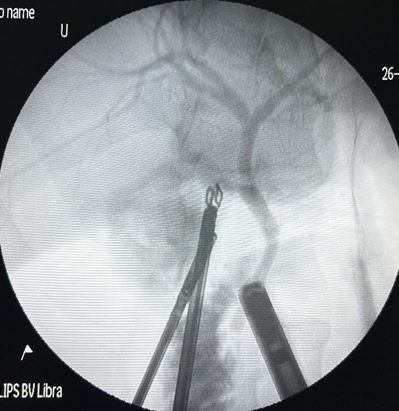 Cholangiography is done during laparoscopic gallbladder surgery to check for associated common bile duct stones and confirm anatomy in some difficult situations. This procedure requires radiological equipment called a 'C arm' in the operation theatre. Cholangiography helps surgeons take intraoperative (during surgery) decisions that ensure safety and also identify associated complications from gallstones that can be tackled at the same time. Therefore, cholangiography during laparoscopic cholecystectomy avoids certain complications that are identified after gallstone surgery which may require an additional procedure to fix them.
Dr. SrikanthGadiyaram is a renowned surgical gastroenterologist in Bangalore. He is an advanced laparoscopic and robotic surgeon with over two decades of experience and over 12,000 surgeries. He has done pioneering work in fluorescence guidance gallbladder surgery and has related publications in international peer-reviewed journals.
Dr. Srikanth Gadiyaram is currently the Director and Chief surgical gastroenterologist at Sahasra Hospitals, Jayanagar, Bangalore. Visit him today for the best gallbladder surgeon in Bangalore.
Click below to know your surgeon